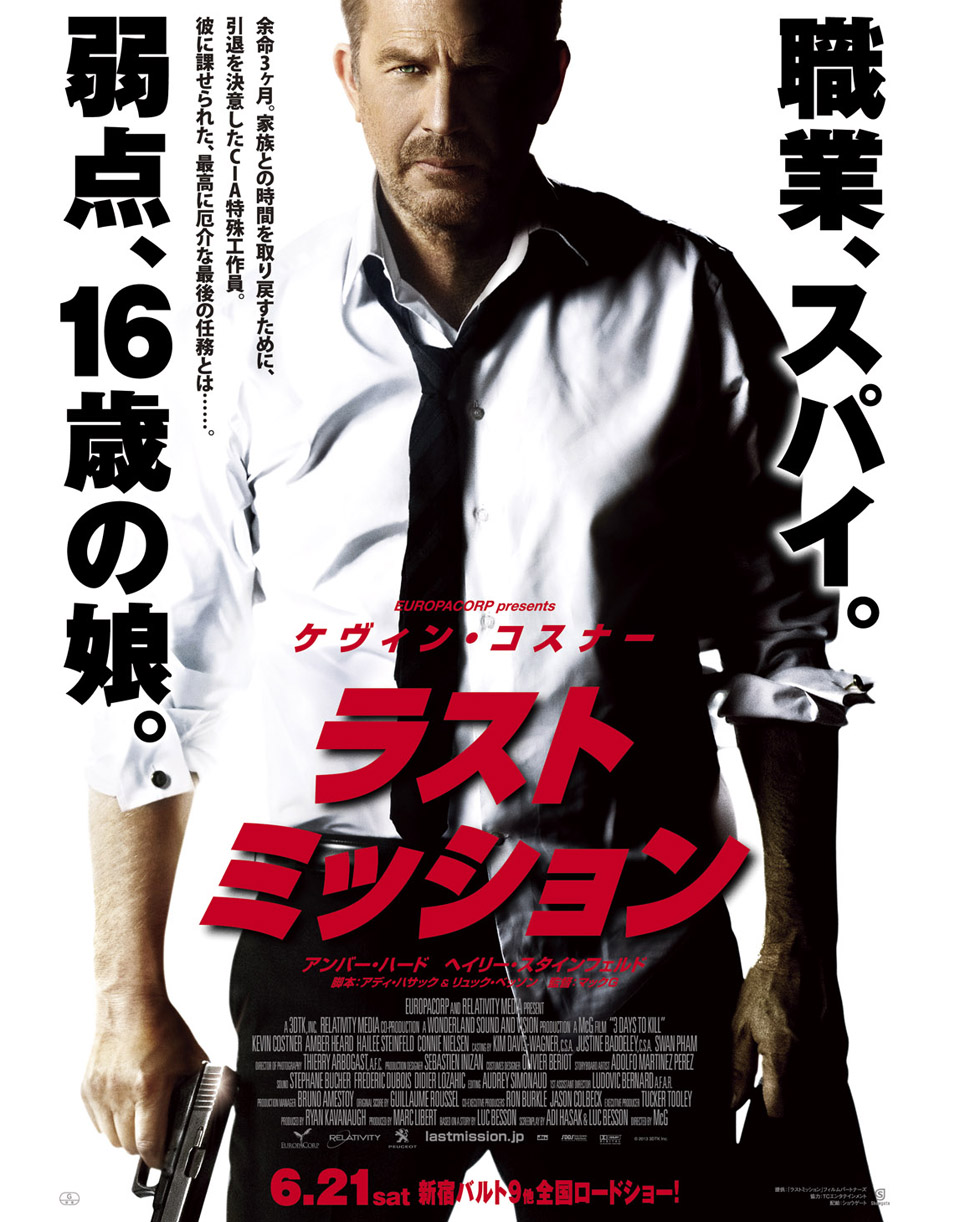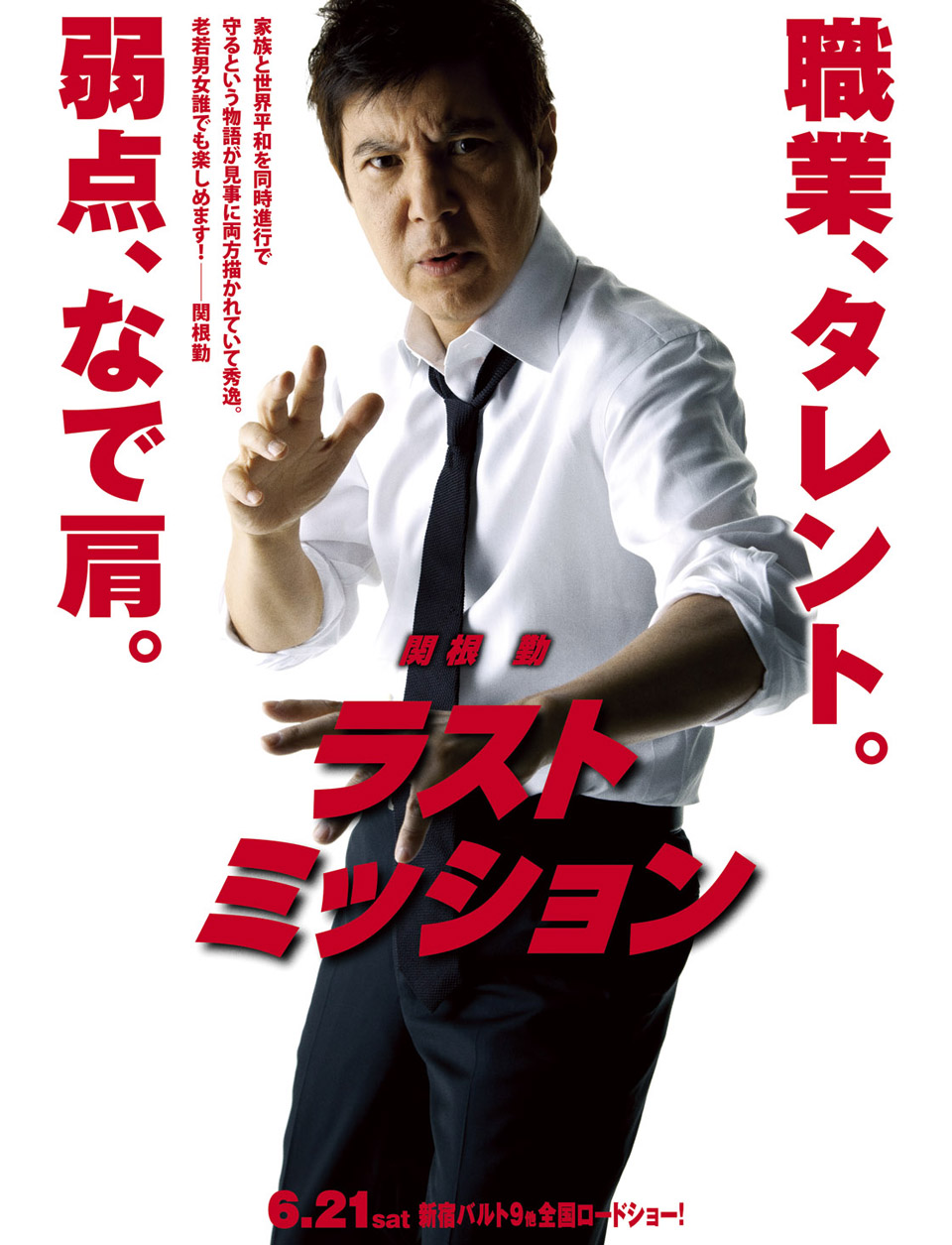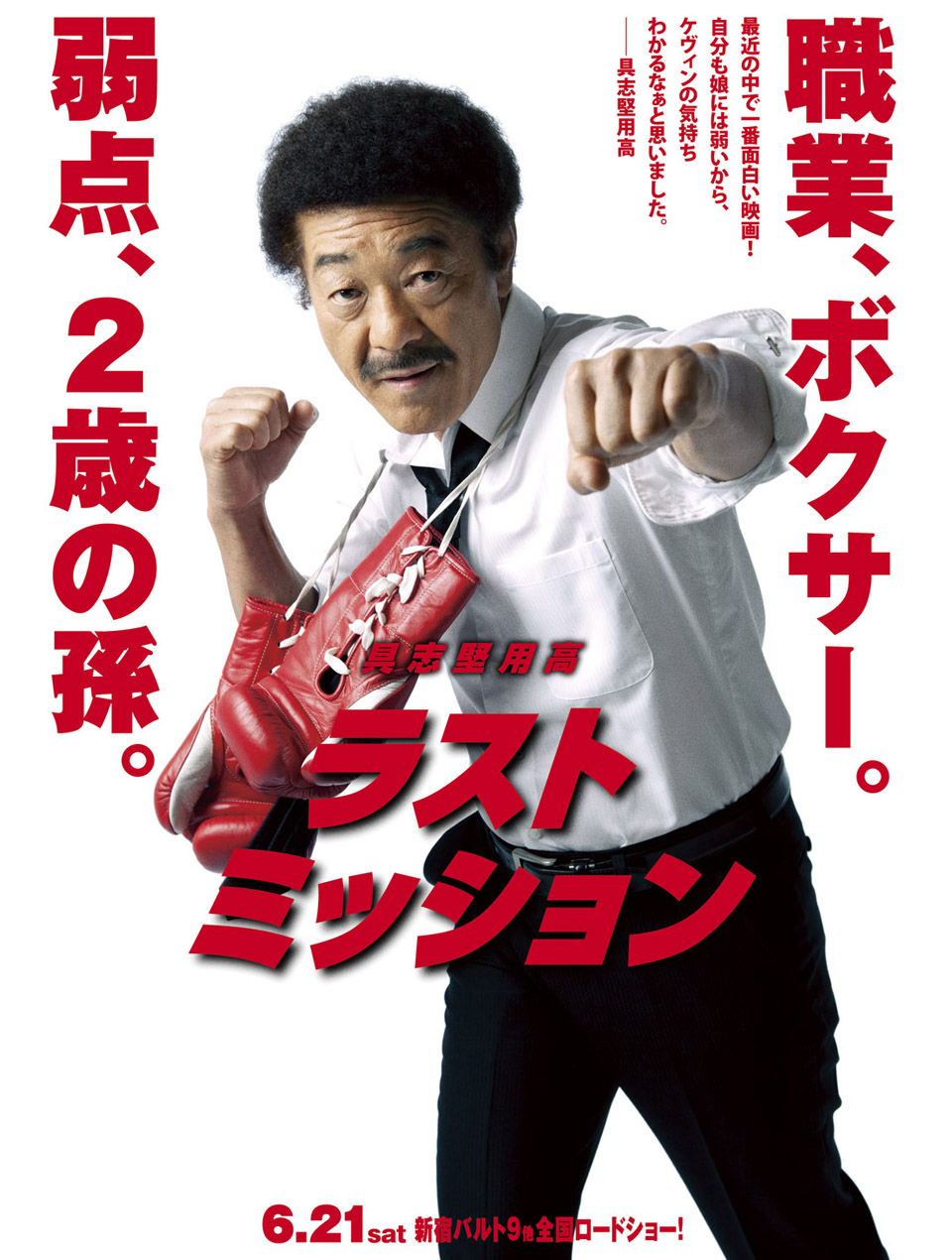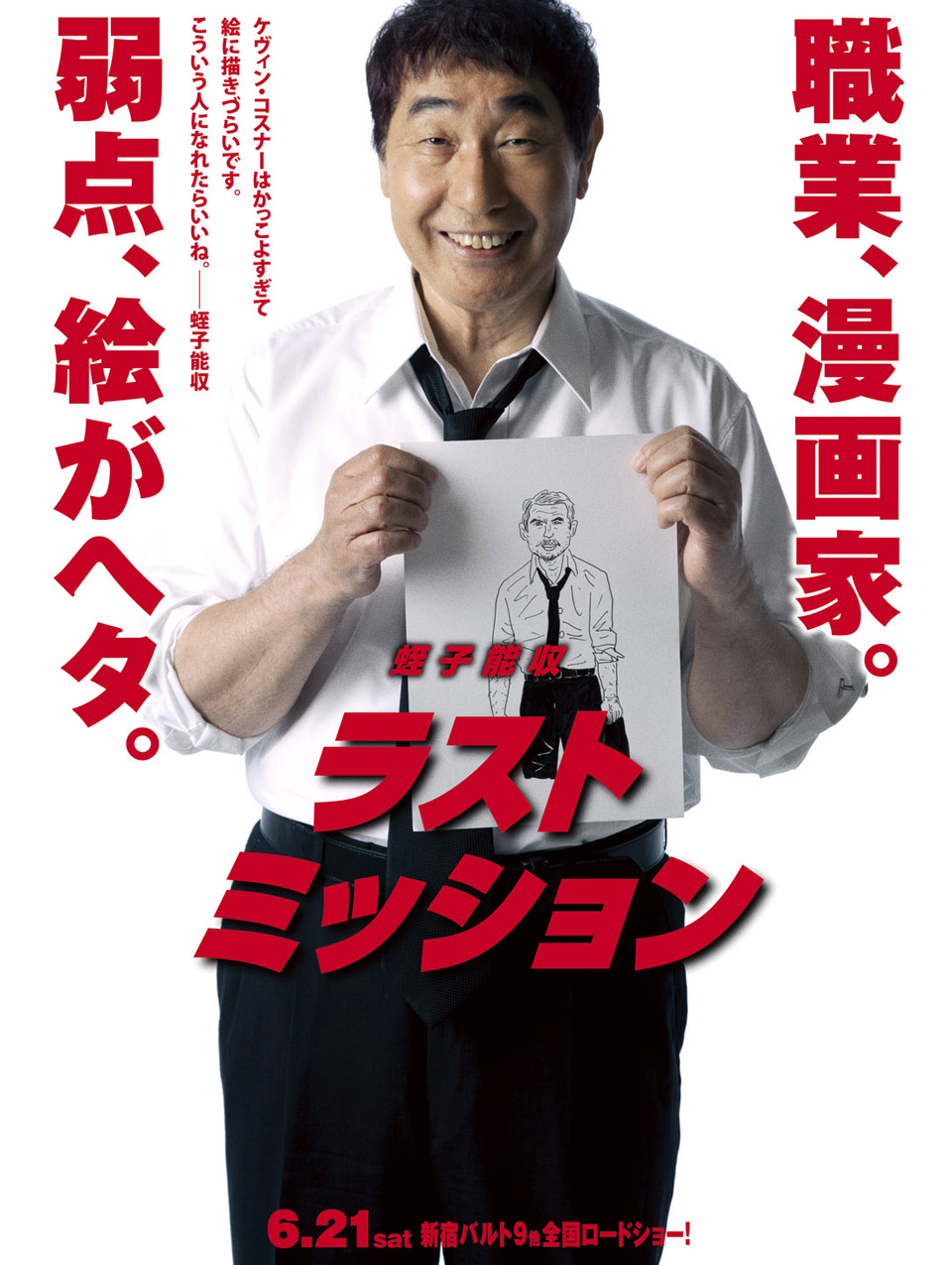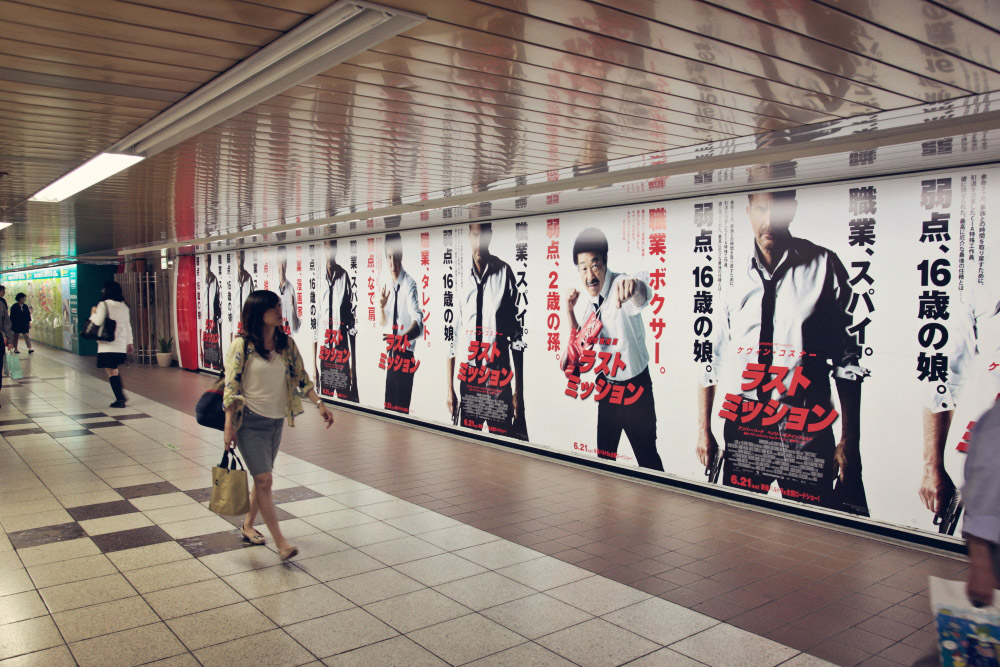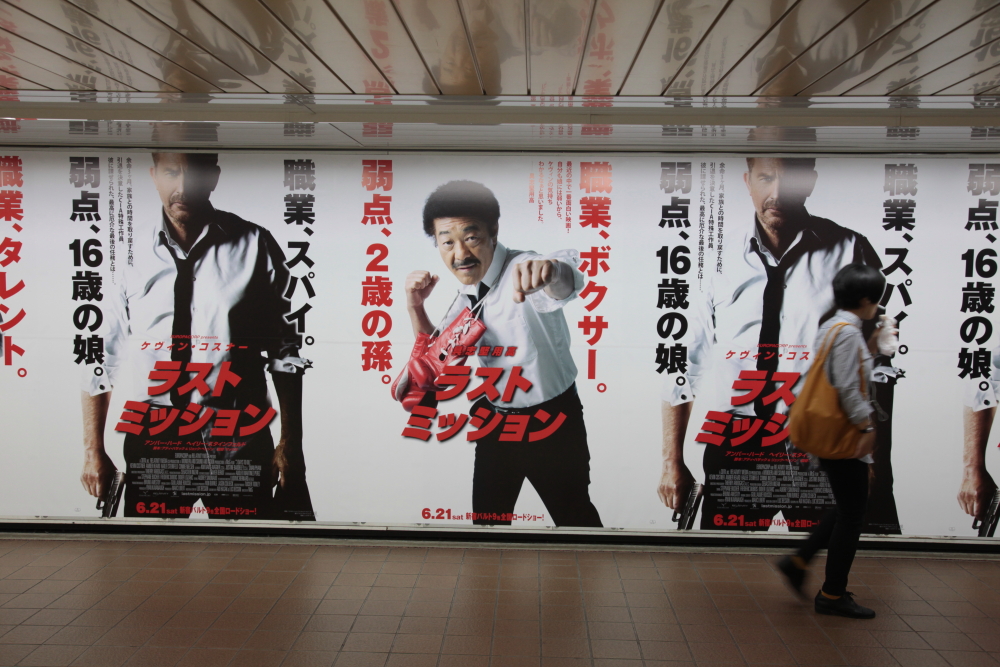 Last Mission
developed for ShowGate
This is a parody project of movie "Last Mission" acted by Kevin Costner.
The movie was released on the end of June, 2014.
We created 3 more posters of Japanese men,  comedian /  boxer / cartoonist, other than real one.
Each man has his weak point like Kevin Costner's spy pointing "16 year old daughter".
Sekine Tsutomu  (comedian)   weak point:  Sloping Shoulders
Gushiken Yoko    (boxer)           weak point: 2 Year Old Grand Child
Ebisu Yoshikazu (cartoonist)  weak point: Bad Drawing
The posters were shown in Shinjyuku station, Tokyo.
---
映画「ラスト ミッション」広告ポスター
関根勤・具志堅用高・蛭子能収